Inspiring ceramics by Bartblanc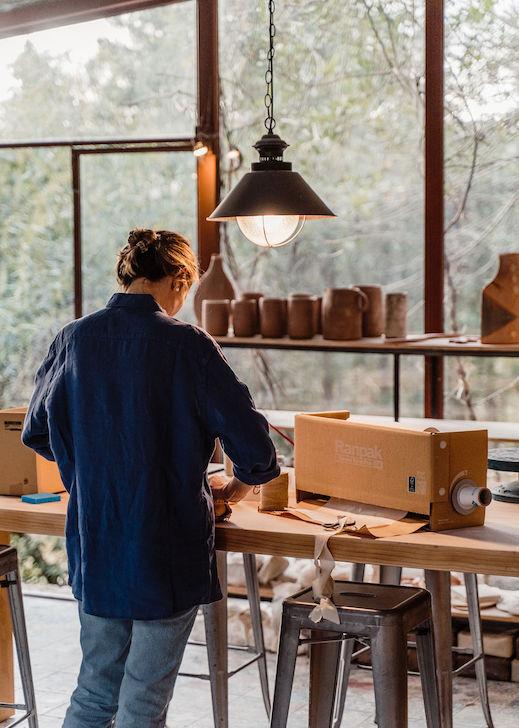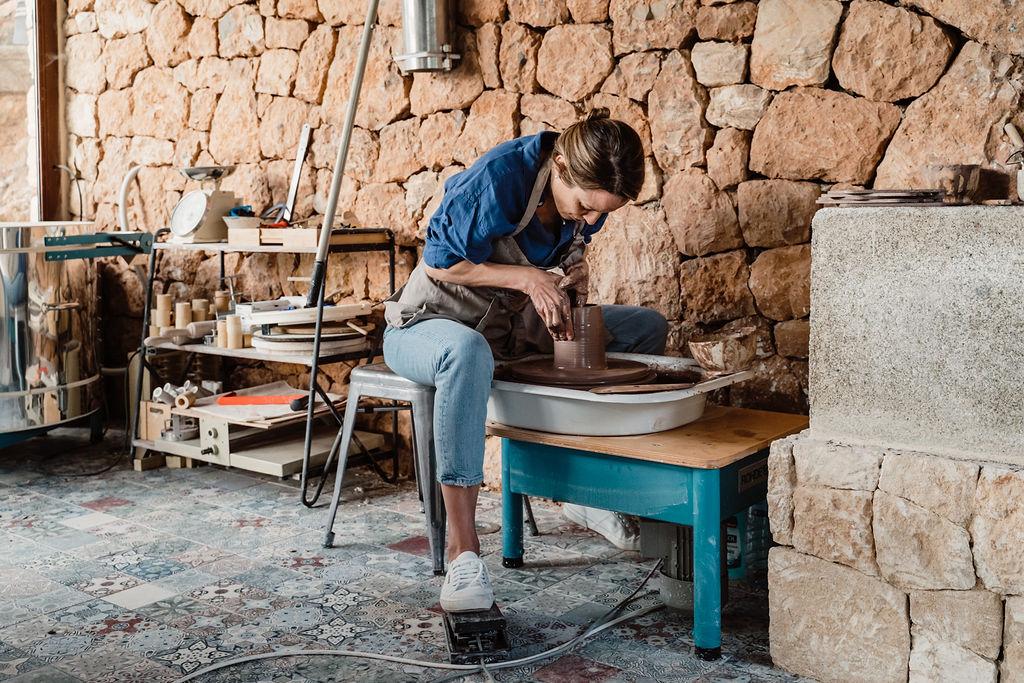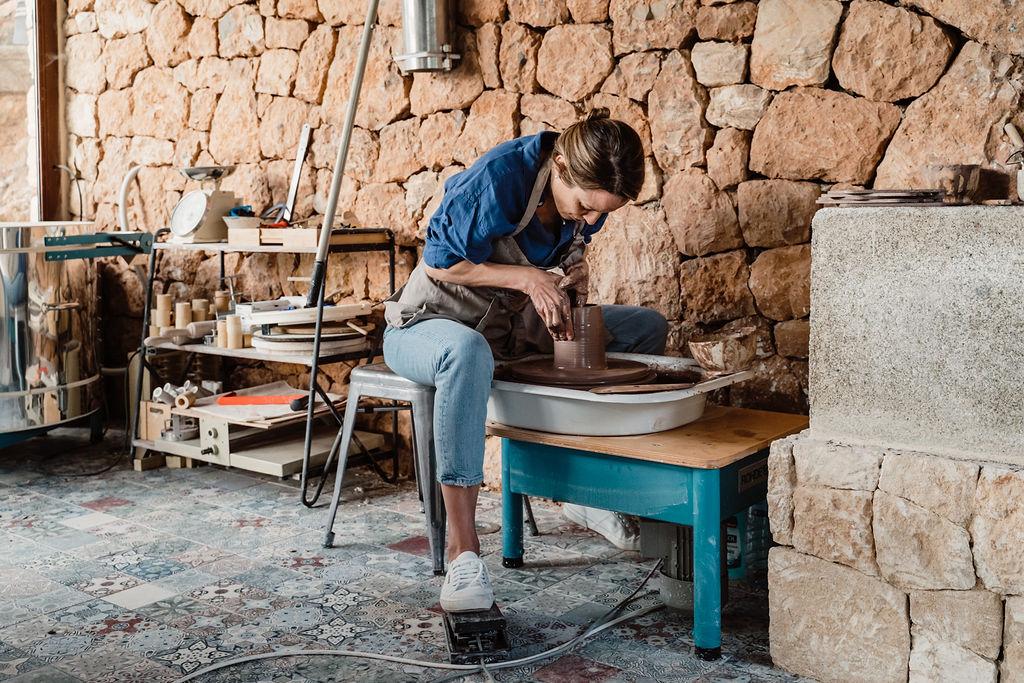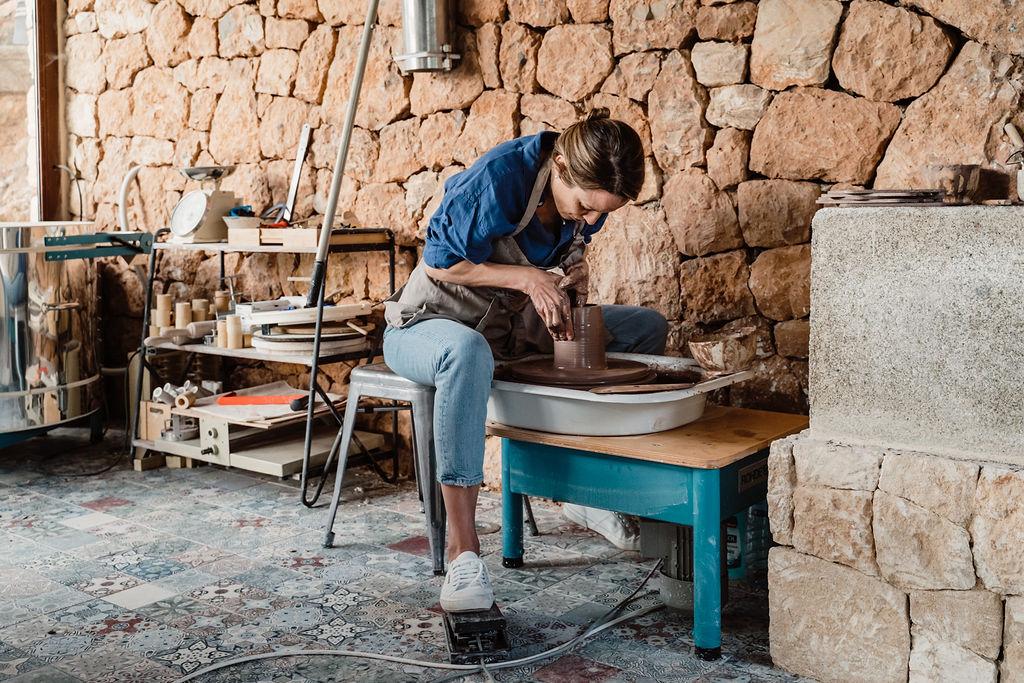 "I like to describe this eclectic style as 'a cosmopolitan feel steeped in tradition'"
Like many born on Ibiza, ceramicist Elena Noguera Wilson felt the tug back to her native island after leaving to study and live abroad. "I used to prefer more urban and hectic environments, but now I feel Ibiza has all I want," she smiles, "I love its salty summers and pinewood smell winters. I also really enjoy that mix of old-time Ibicencos with new residents from all around the world. The rhythm of life here is unique."
Elena first studied ceramics in the States while at boarding school in New England: "It was love at first sight, I couldn't get over creating something functional or simply beautiful from a piece of clay." So when she returned to Ibiza she was drawn back to it, starting as a personal project and soon evolving into the ceramic design studio, Bartblanc.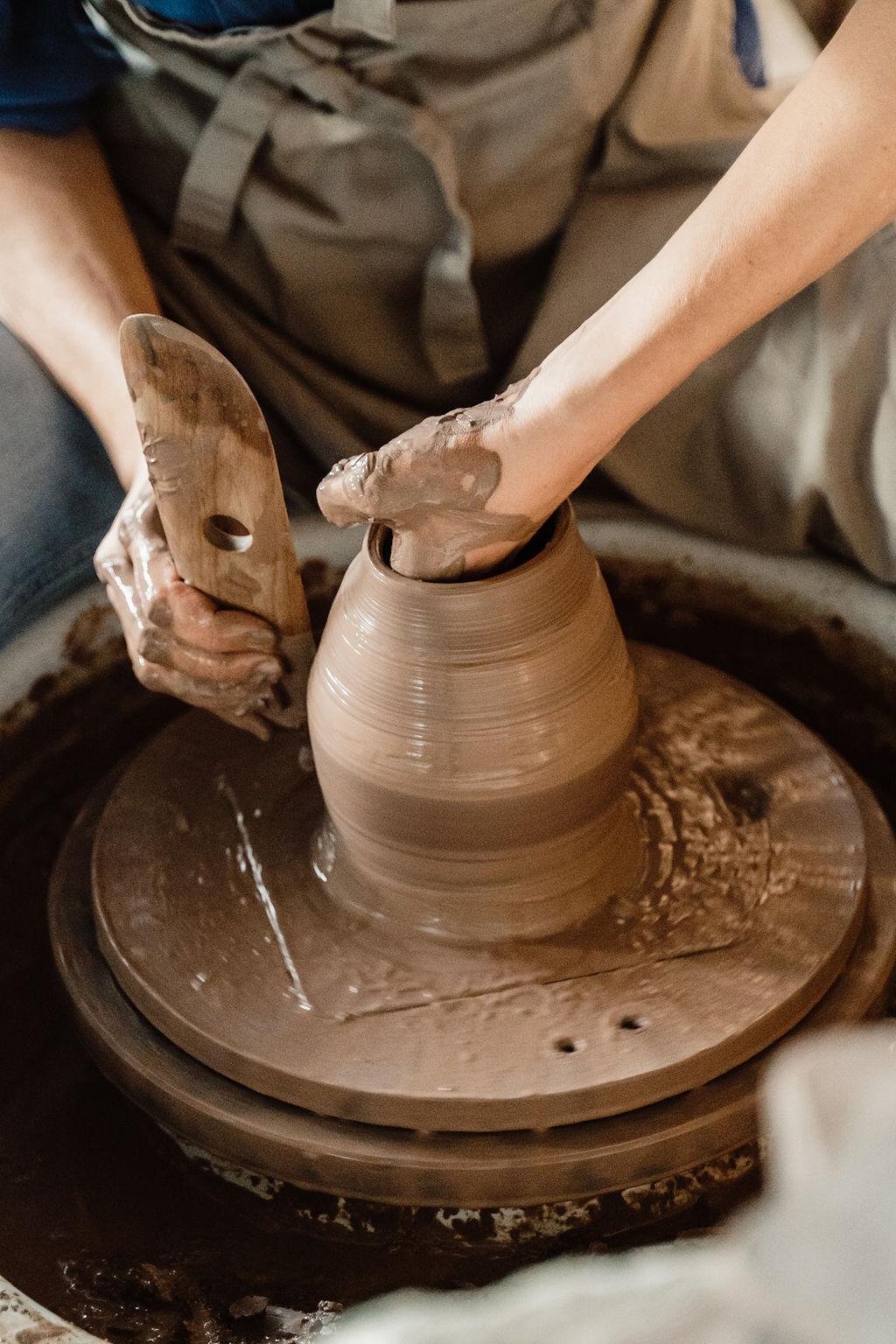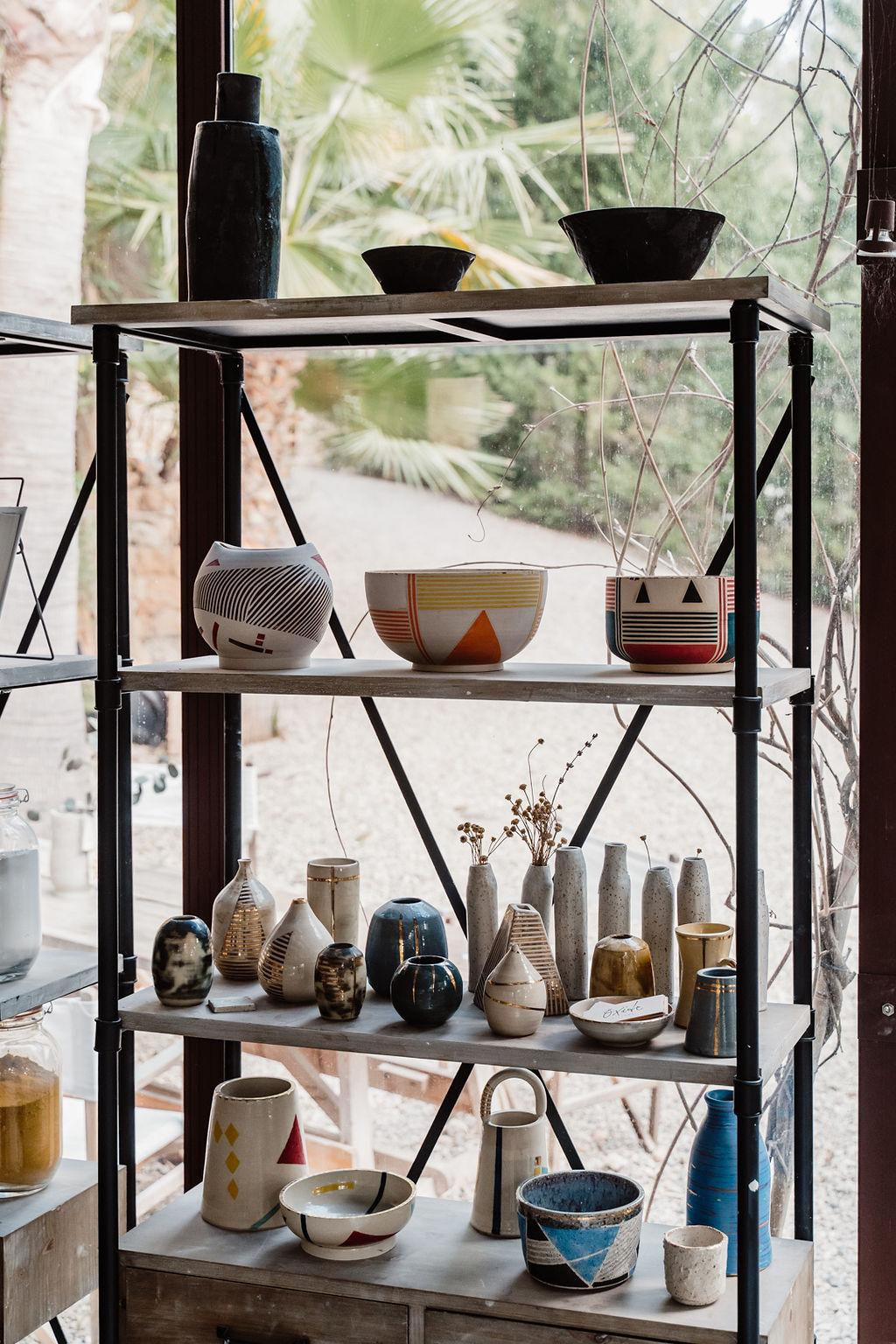 San Carlos Studio
Her studio is located in the village of Sant Carles de Peralta in the northeast of Ibiza – a hub of creativity she feels is nourished by the relaxed lifestyle the island breathes, both broadly cosmopolitan and super local. While she can't pinpoint where her inspiration originates, you can sense an Ibicenco flavour in many of the pieces, while also drawing ideas from all over the world: "I like to describe this eclectic style as 'a cosmopolitan feel steeped in tradition'"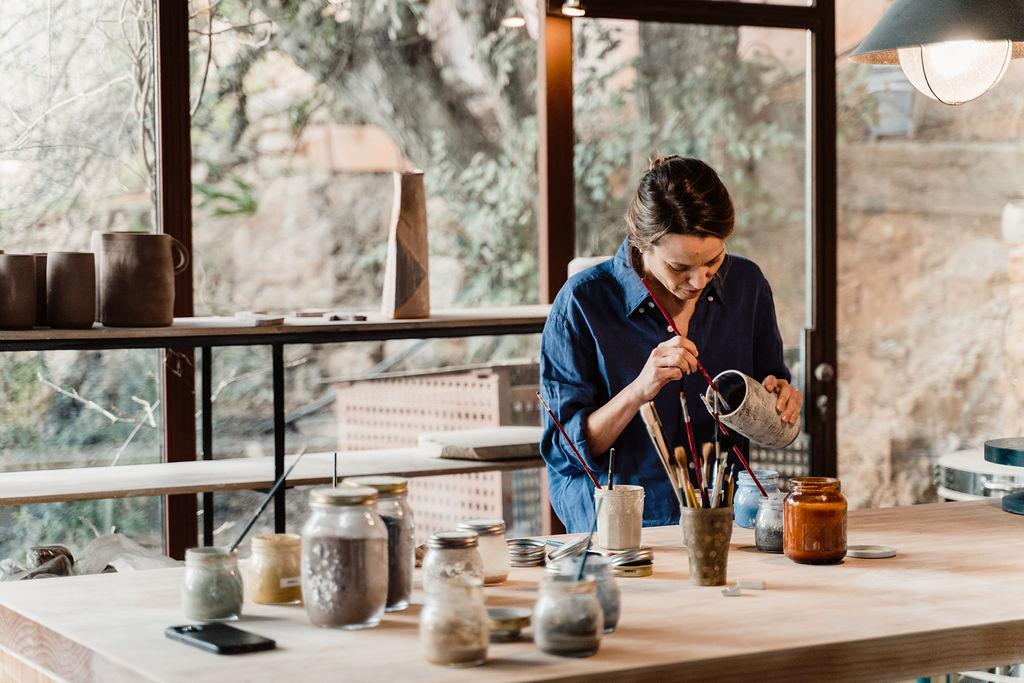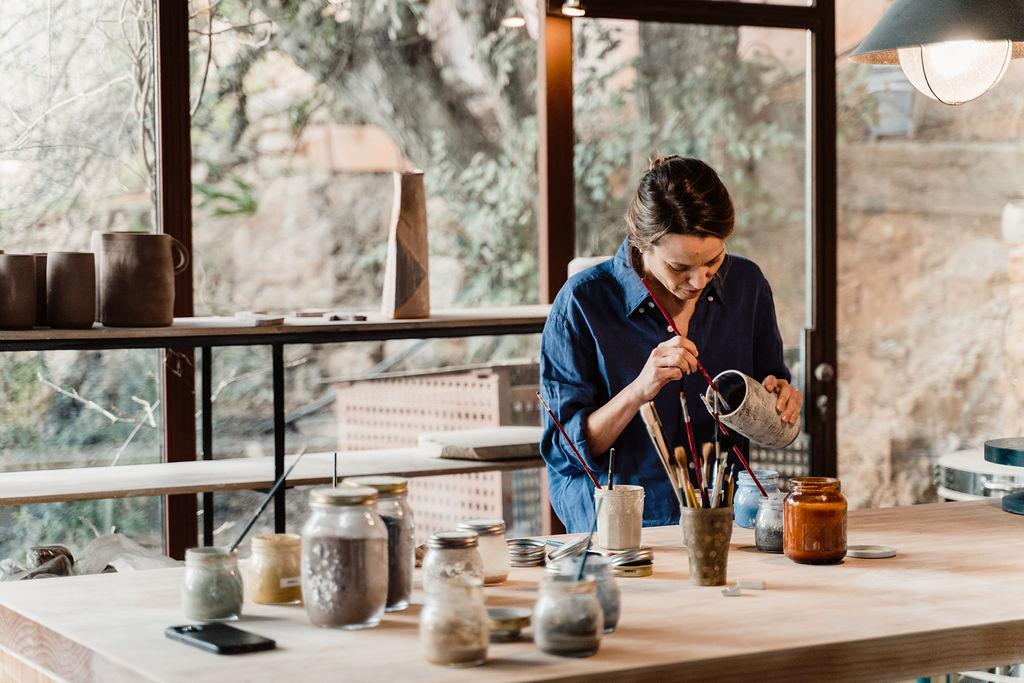 Form and colour
Gold luster, bold Mediterranean colours and geometric forms characterise much of her work, but she is constantly exploring new designs and techniques, evolving from one piece to the next. And while she usually has a plan for how she imagines each piece will look before she begins, she allows herself the freedom of exploring new possibilities as the work progresses, too.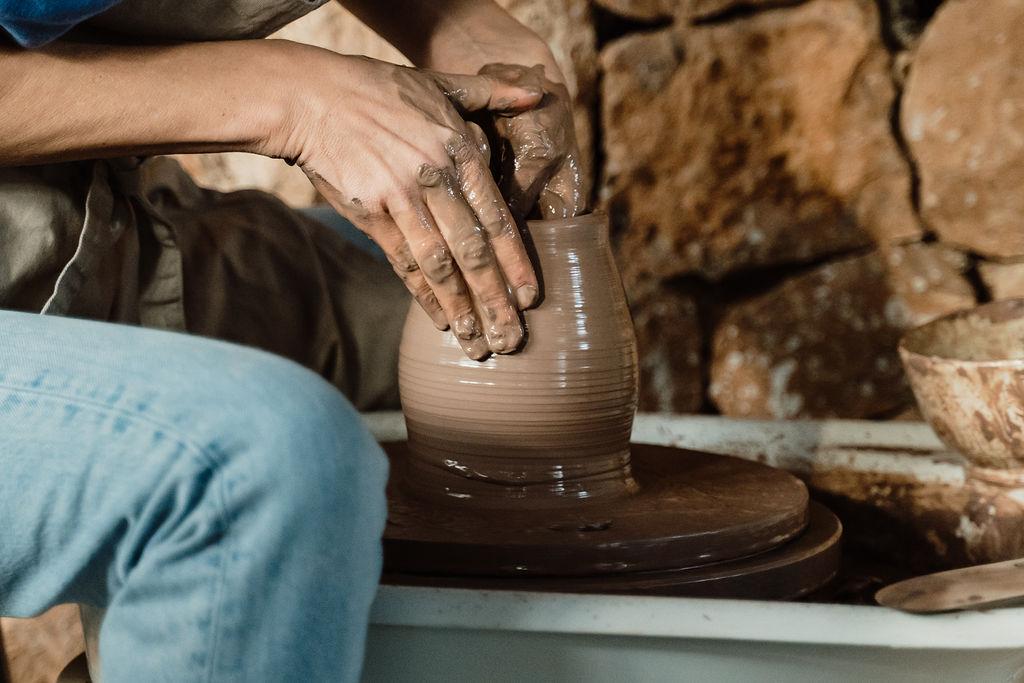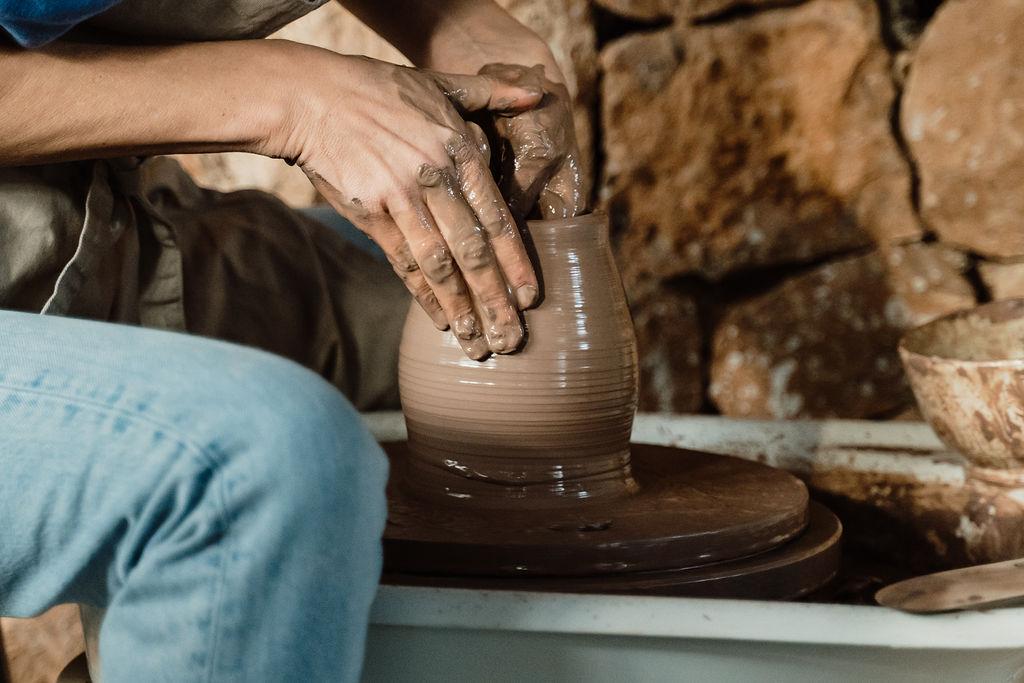 Unique pieces
The pieces are mostly wheel-thrown stoneware clay, and range from the likes of delicate vases that can hold flowers to big bowls perfect for displaying fruit or serving salads – though all work as beautiful decorative ornaments in their own right, too. "I like to give each piece its uniqueness, so there is always some kind of anticipation until the piece is completely finished," she explains, "and I can assure you there will never be another piece like yours."