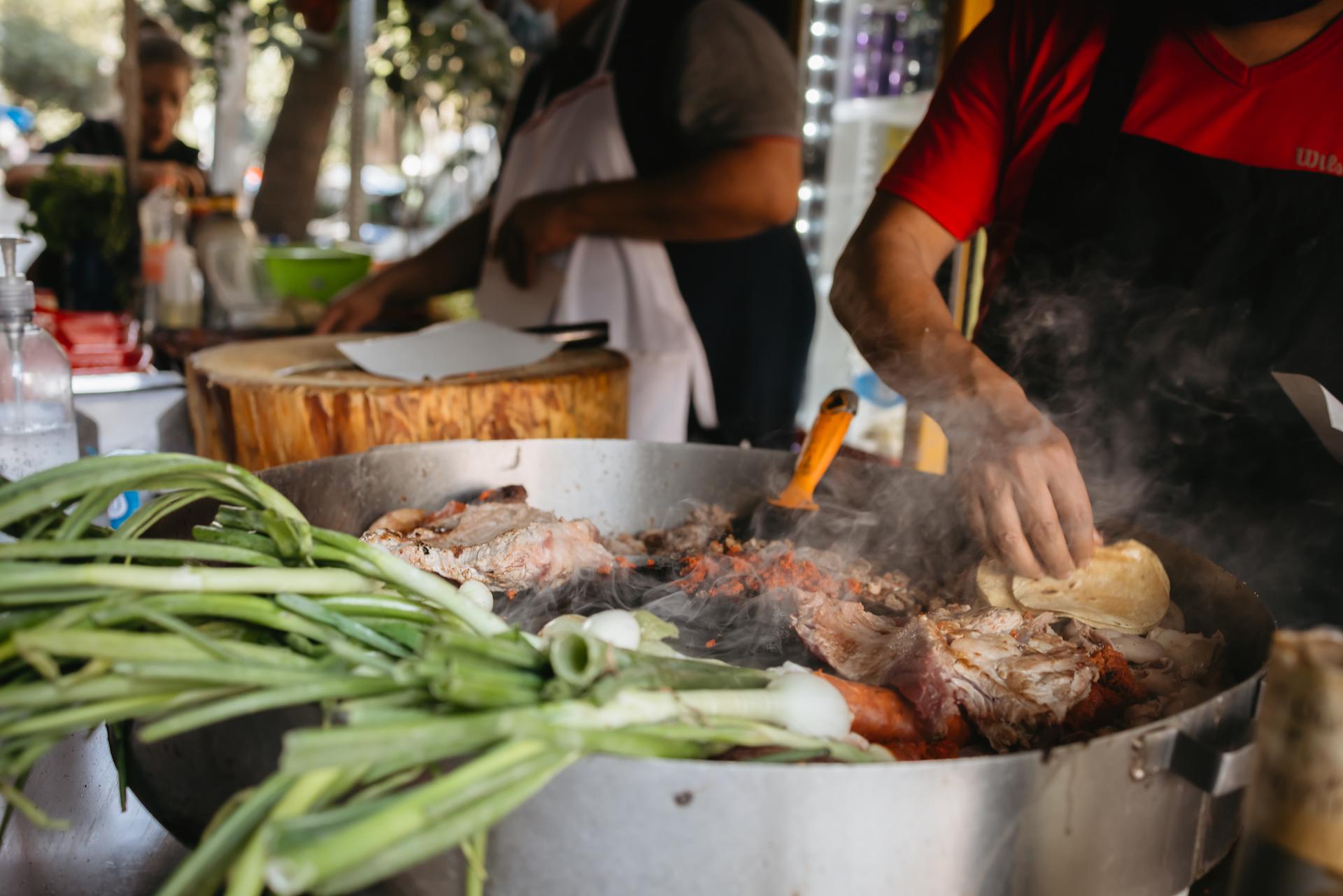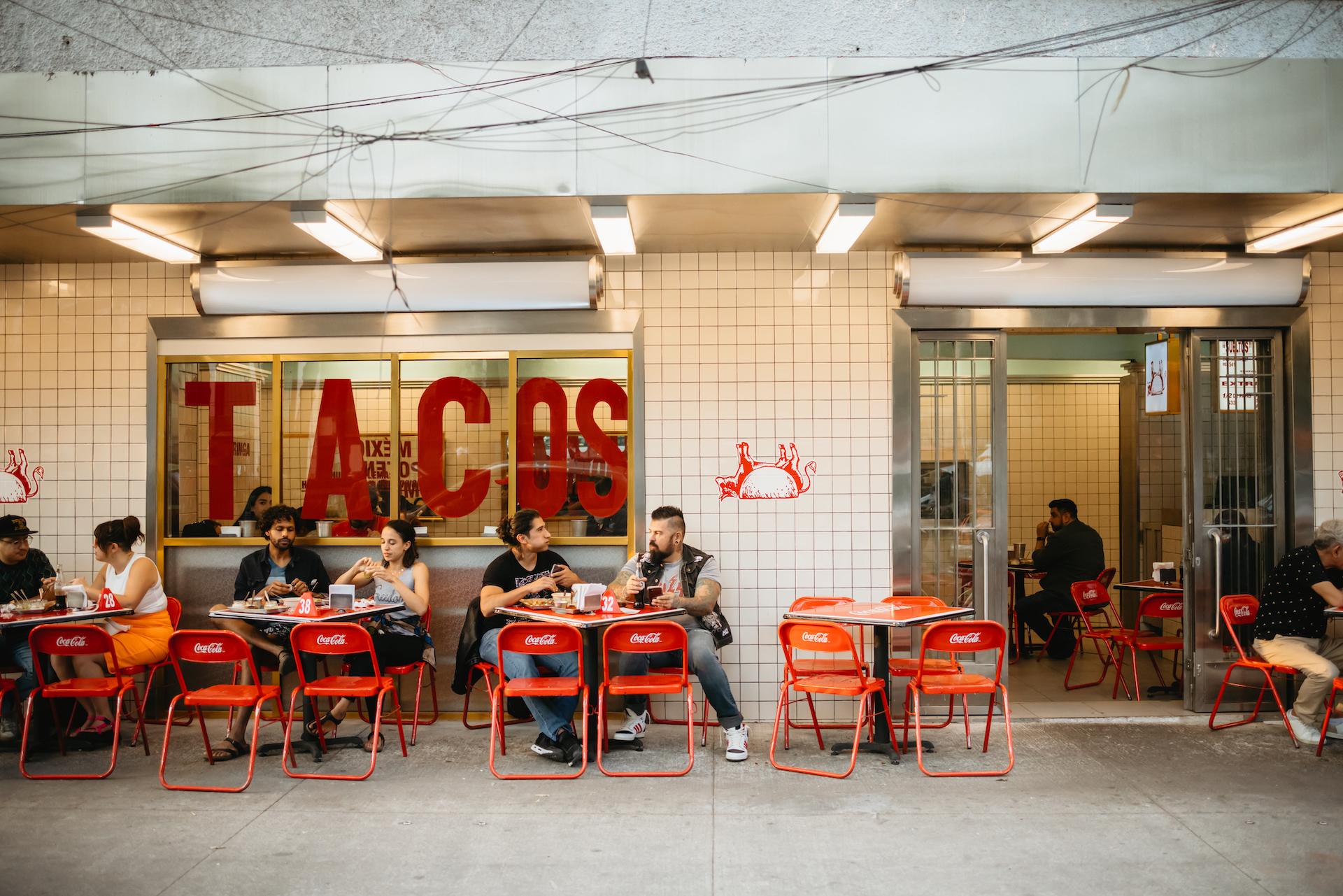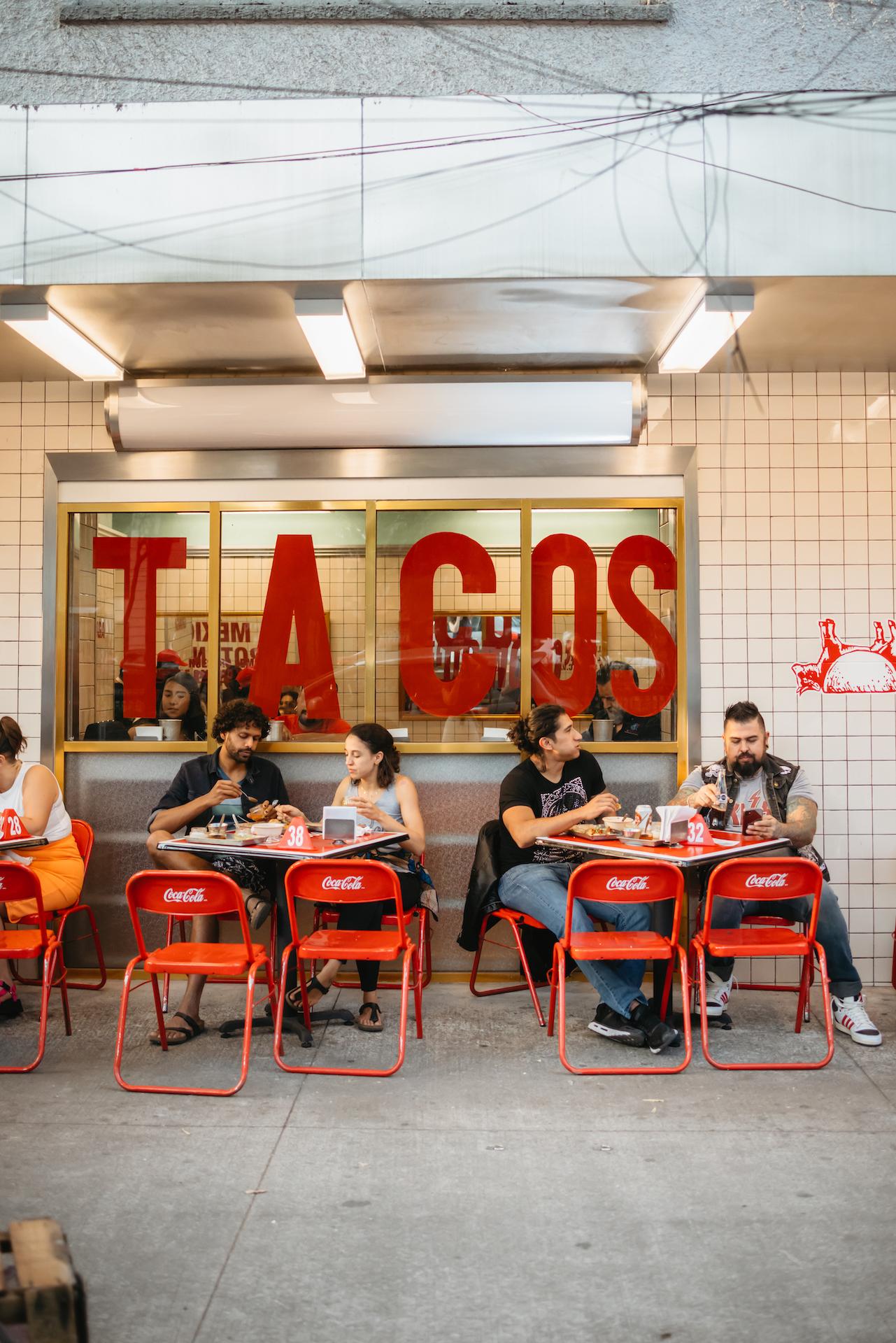 With its retro-tastic red-and-white tiled aesthetic, street-long queues and recent Adidas collab, Taquería Orinoco is the Instagram-friendly streetside eatery that Roma Norte has been waiting for. But city hype this is not – the Monterrey-based mini-chain already has five thronging outposts across the city and each pays tribute to the Orinoco manifesto of good food, done right. Tourists throng the Coca-Cola branded folding chairs come nightfall to explore a menu of local faves such as tacos de chicharrón con maíz (pork crackling with corn), a combo that regularly tops the flavour charts. Local hipsters descend post-party (the Roma Norte branch doesn't close until 6am) to devour tacos campechano – a classic Mexican dish consisting of braised flank steak, pan-fried chorizo, and crispy pork rinds tucked inside of a warm and yielding corn tortilla. Orinoco is expanding for a reason, so come hungry and don't wear your best shirt.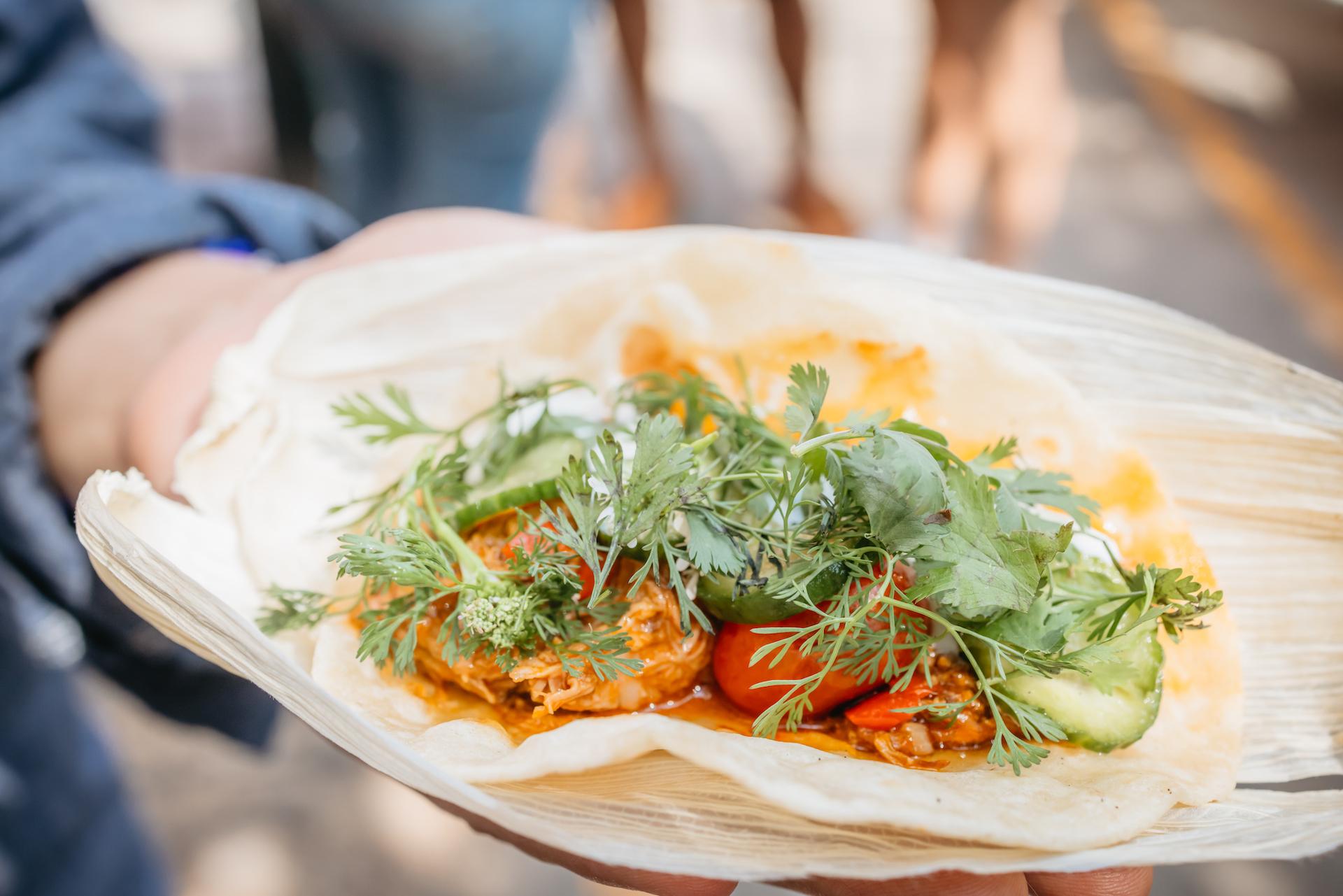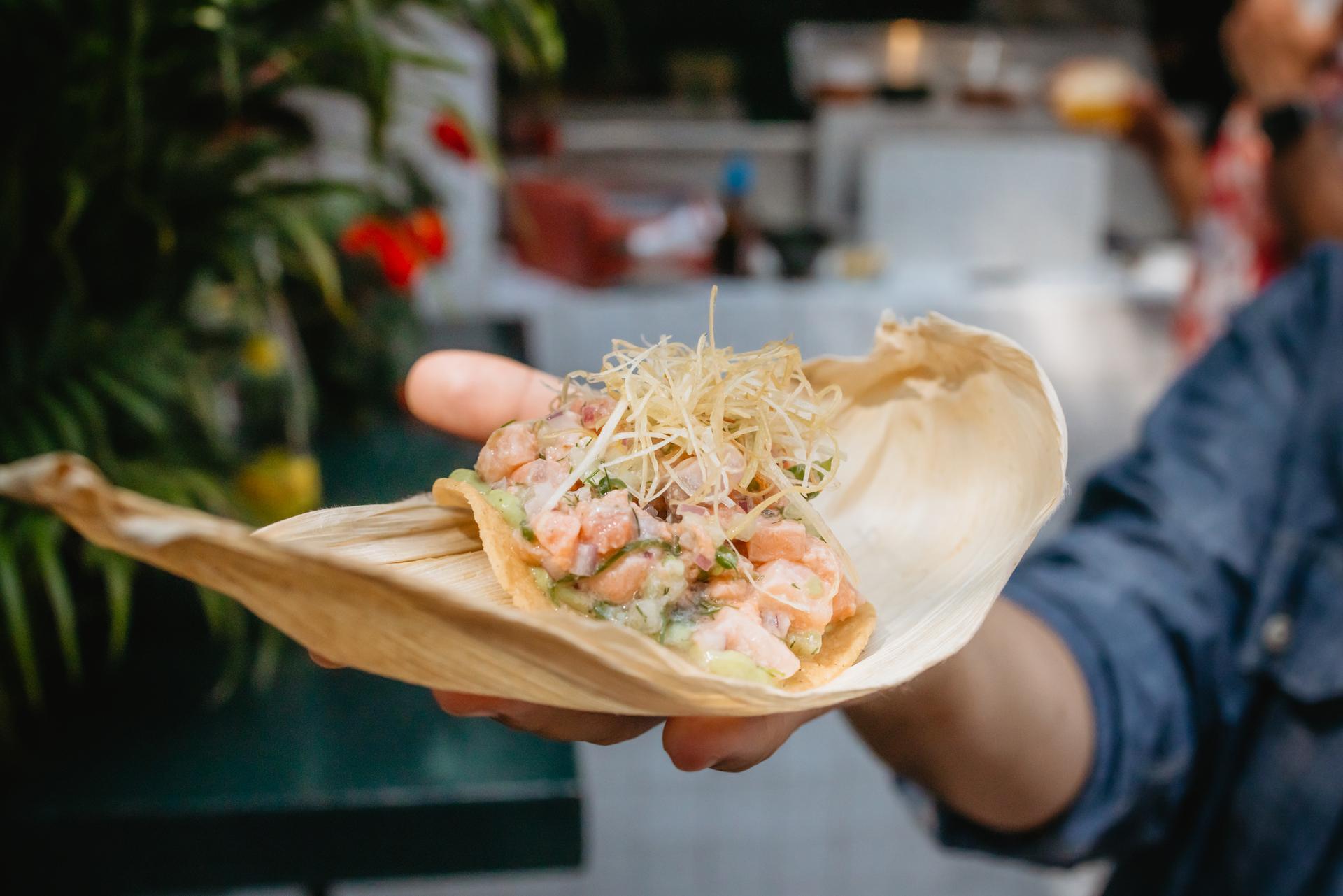 Tacos Cariñito
This itty-bitty Roma district hotspot retains a few trad elements – street level, standing room only – but there the comparisons stop, because the menu is elevated to a level rarely seen in the capital. Complex sweet and sour flavours are what sets Cariñito apart, with Eastern spices like star anise, ginger and allspice steering a menu that feels more Southeast Asian than Mexican. Pork belly is the filling of choice, rich, juicy and shredded to perfection: in the Cantonese taco, the meat is topped with hoisin sauce, pickled cucumbers, spring onions and sesame seeds for a street-food riff on China's fabled Peking Duck.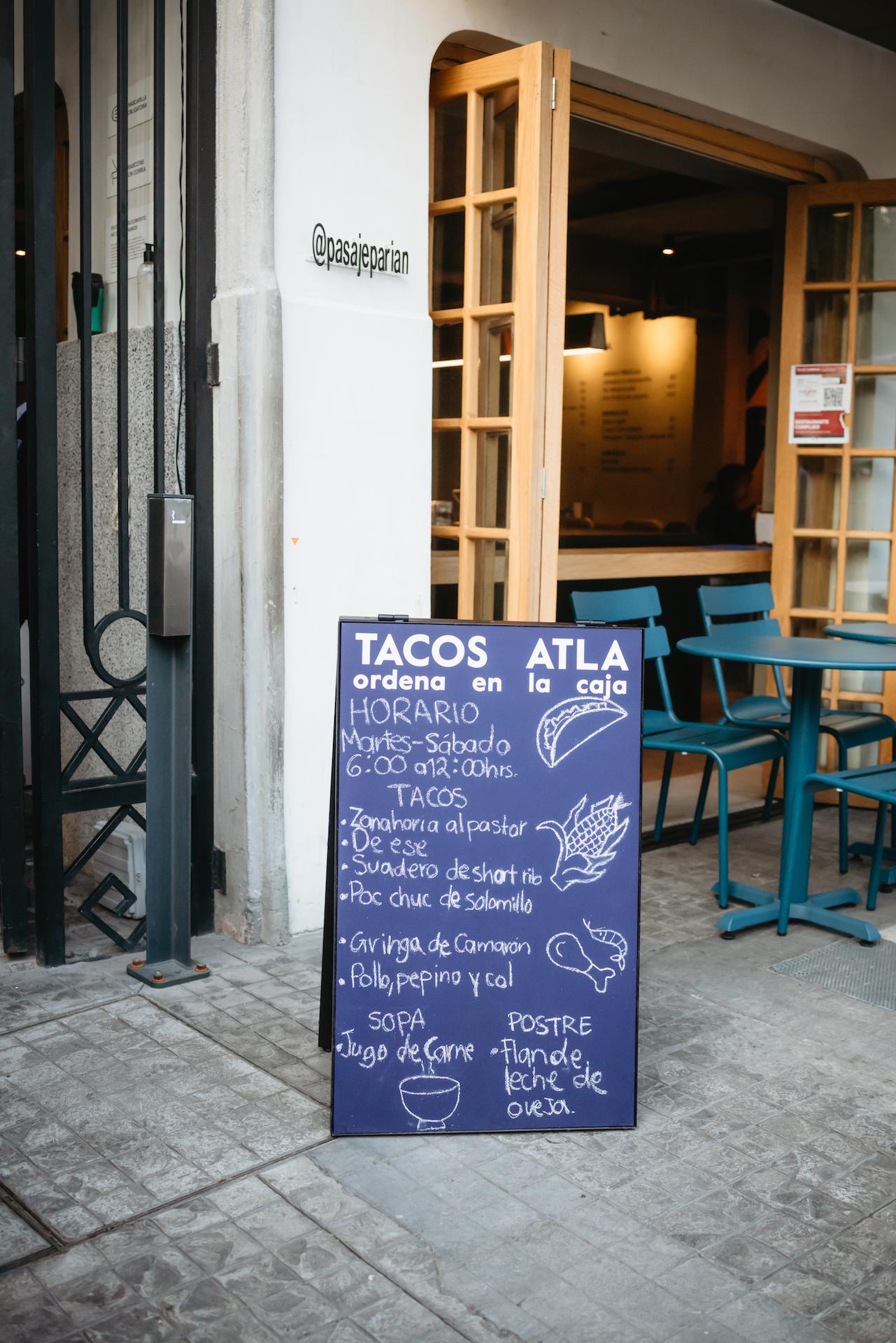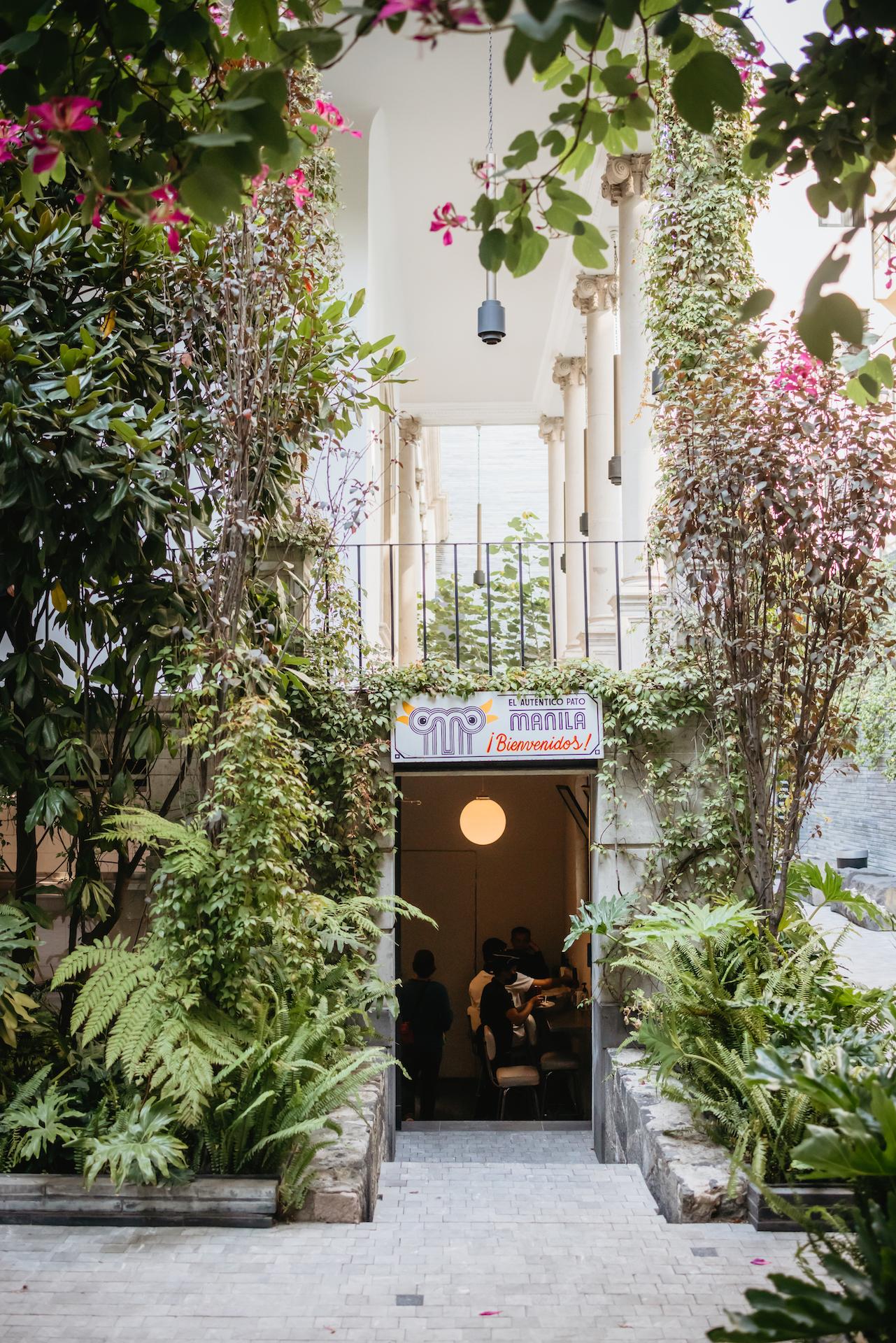 Tacos Atla
A pop-up location from hip NYC outlet Taco Atla, this contemporary all-day eatery from Enrique Olvera – arguably Mexico's finest chef – brings all the accompanying hype from its Stateside alma mater. Olvera is the author of the country's first ever high-end, English language cookbook, Mexico from the Inside Out, and worships at the altar of beautiful ingredients. His passion for mixing the familiar with the unexpected results in dishes that are both delicious and fascinating in equal measure. With no word yet on when – or if – the pop-up will close, Maven says book now or regret it forever.
El Auténtico Pato Manila
This Roma streetside gem is all about the duck, from wonton to fried snacks to – of course – tacos. Fluffy, fresh corn tacos come hot and fast to a rowdy, tightly packed crowd of hungry diners who sip craft beers and cluster on the buzzing pavement. Sweet'n'sour Tacos Kim are the highlight here, although Maven loves the shredded duck with beans and the Thai-style sauce. The covetable high-back bar stools are best for keeping an eye on the crazy quick kitchen chaos.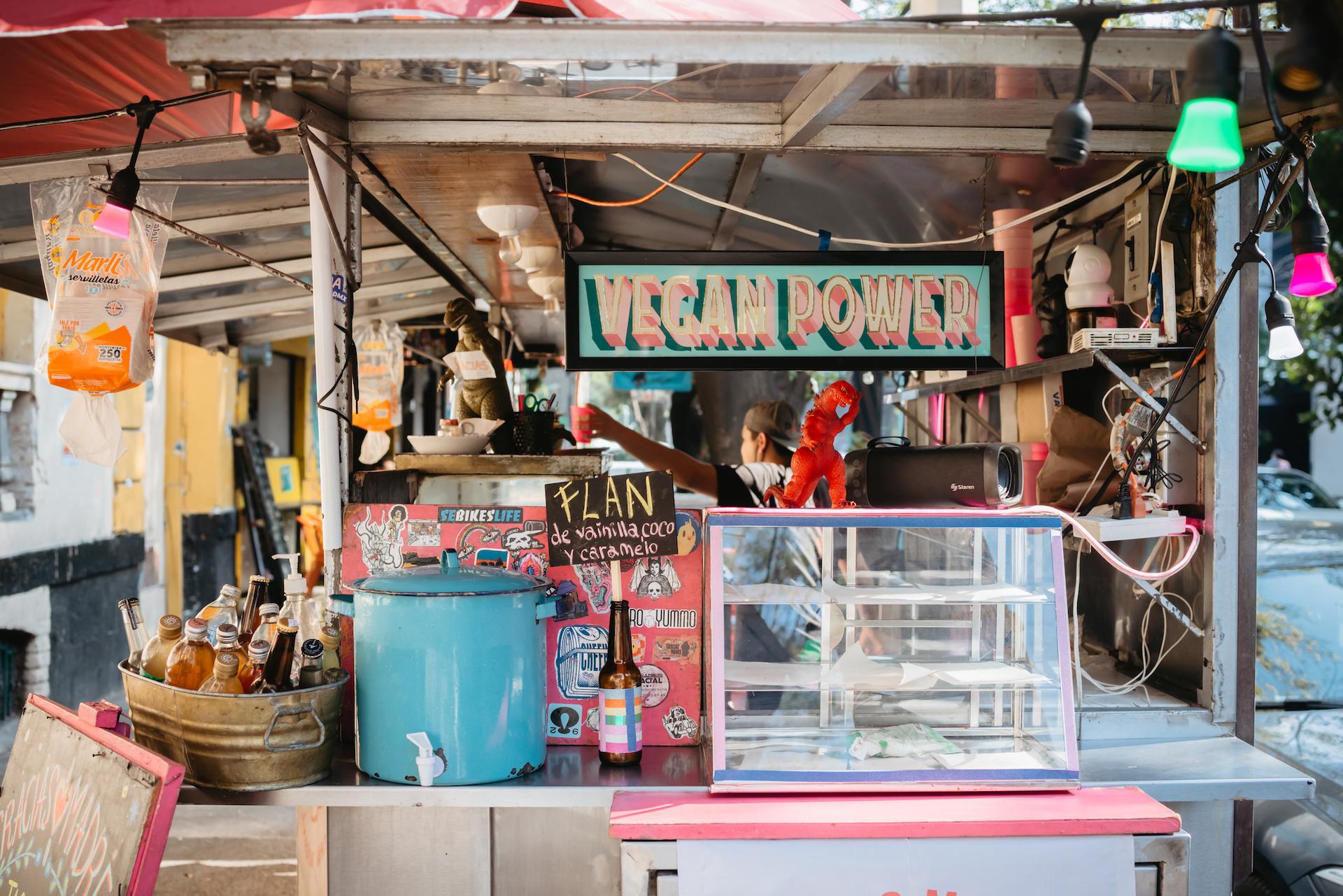 Gracias Madre Taquería Vegana
Tofu and seitan are the heroes at this colourful, conscious eatery where soy protein takes on many guises – think tofu Milanese, soya carnitas and even chicharrón de trigo – a crunchy, wheat-based 'crackling'. Excellent sides such as marinated red cabbage and creamy black beans elevate this from a grab-and-go to a proper sit-down supper, complete with rich vegan desserts and a thoughtful drinks list.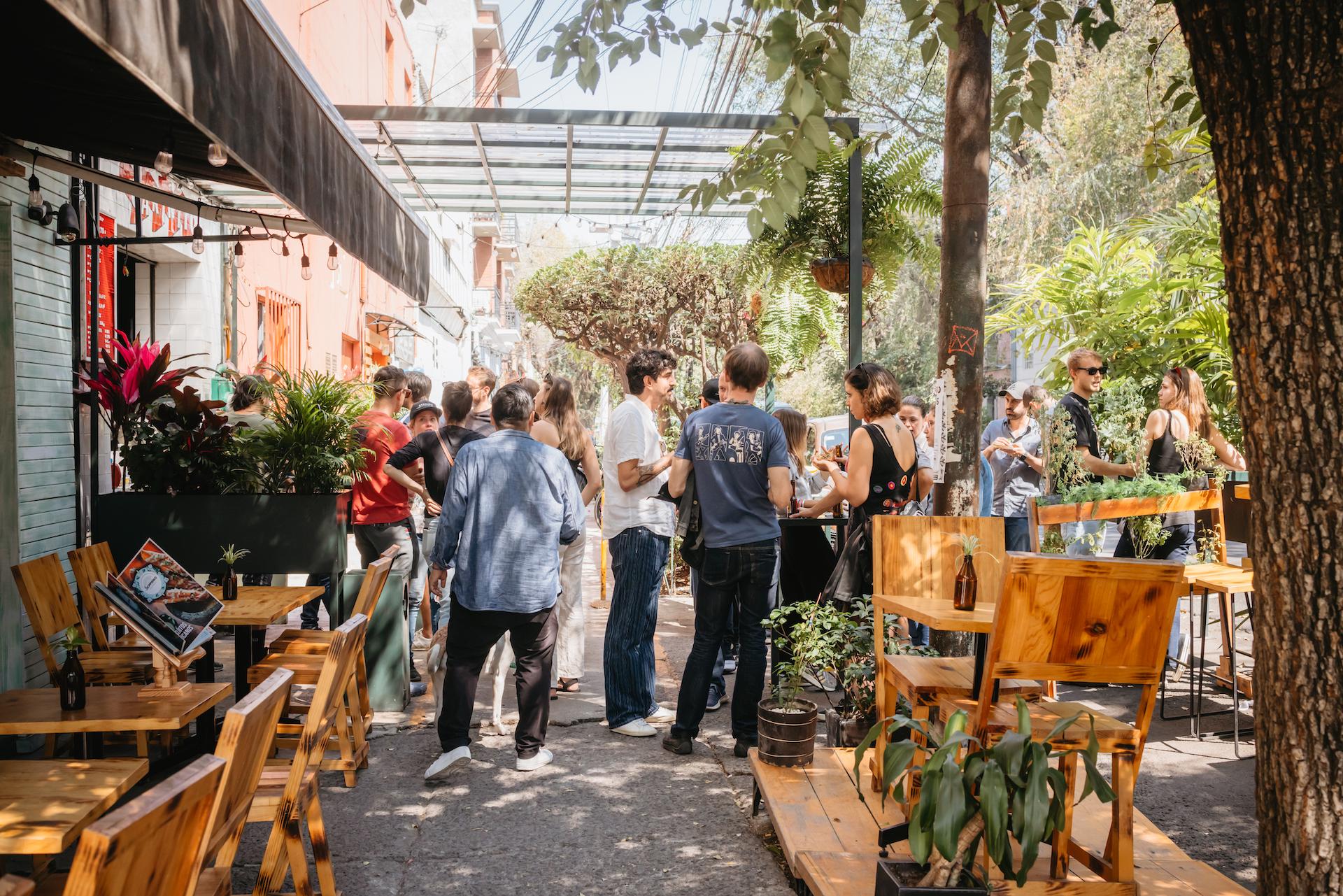 Shop the artisan collection