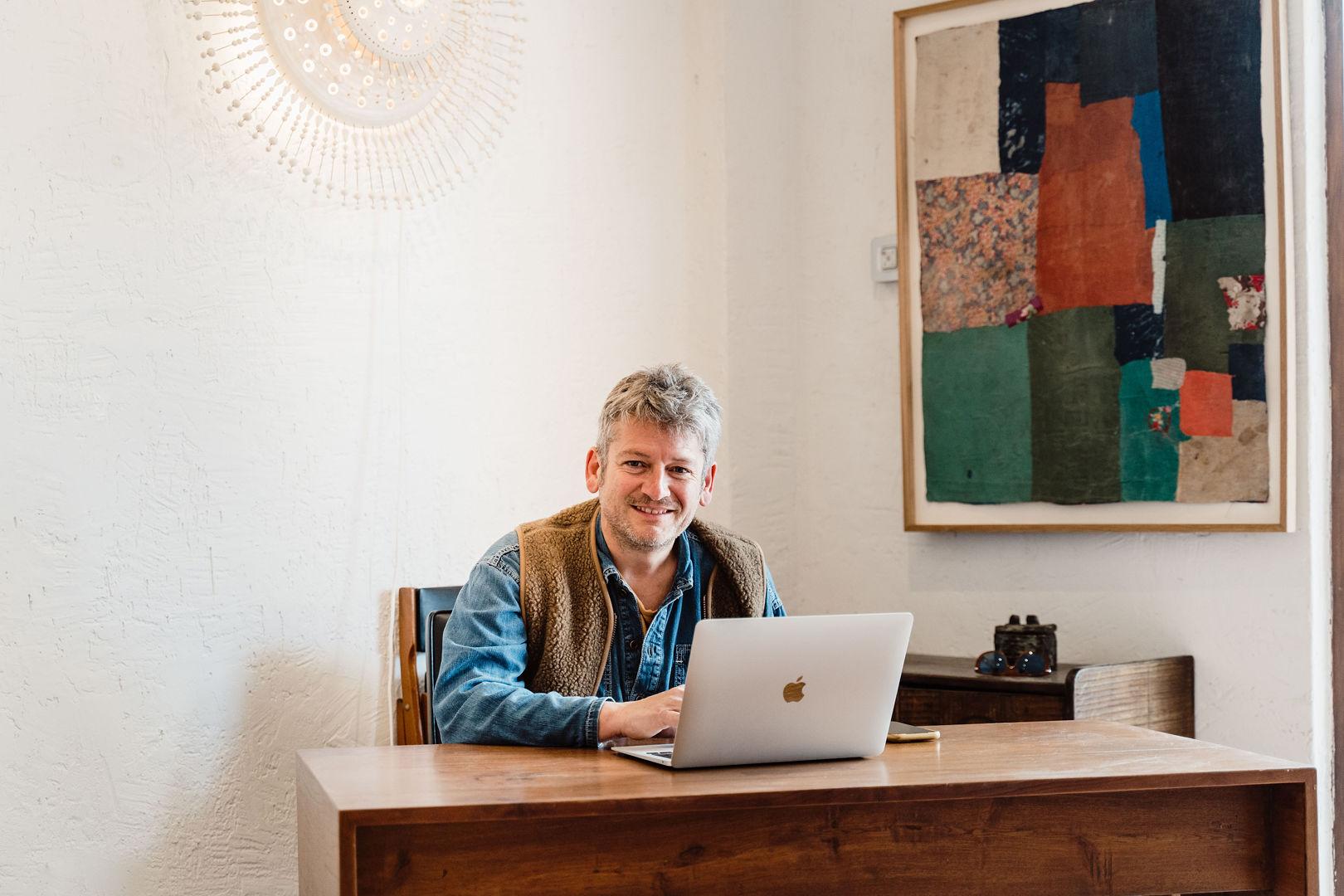 Jorge Fernandez of Galeria Tambien
JORGE FERNANDEZ, the co-founder of Santa Gertrudis' mid-century
focused showroom and art space Galería Tambien, on the
democratisation of design and why he always trusts his own intuition.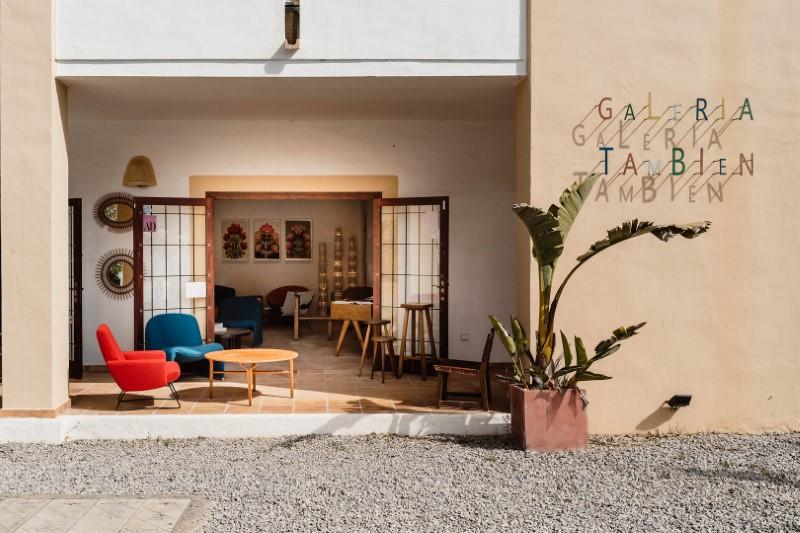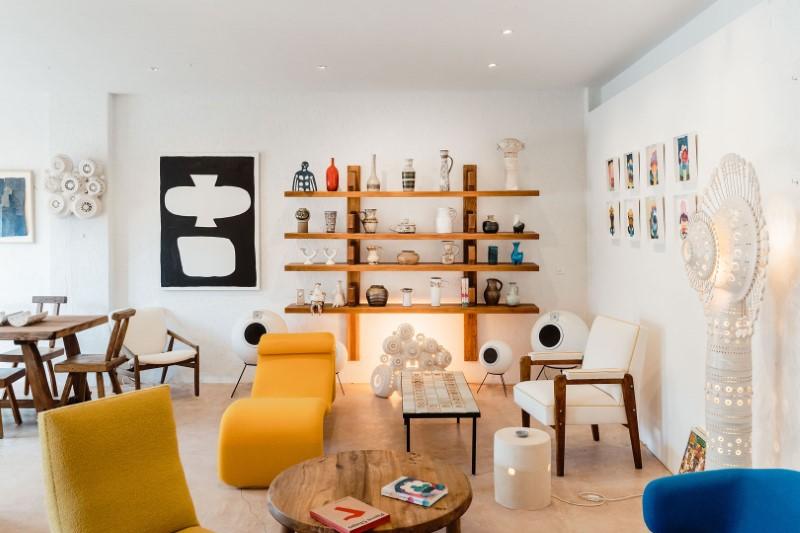 'We arrived in Ibiza five years ago. We had been living in Paris – I was the head of the creative department at [music label] EMI and I'd been in the music industry for 25 years. My wife, Natalie Rich, is an artist. We knew we were ready for a change in lifestyle and we came to Ibiza with the intention of opening Galería Tambien. I think that is a really important point – we would not have planned to come without a purpose and we knew the gallery would create the shift that we were looking for.
Natalie had studied at Les Beaux Arts de Paris and she was a painter for many years.More recently she developed a passion for ceramics and we are both deeply involved in the art world. We had spent many summers on the island and whenever we would visit beautiful homes, we always noticed that the pieces of furniture that we were drawn to – generally pieces from the 1930s to the 1980s – had been imported from Paris or Belgium or London. There was nowhere to buy those pieces here in Ibiza and we decided that the USP of Galería Tambien would be to mix these cult Italian, Scandinavian and French product designers with a revolving art collection. On July 11 we will open an exhibition of the paintings of Caroline Rennequin. She was former artistic director for Isabel Marant and her work is remarkable, very colourful and full of Indian flowers and cacti. In contrast, last month we held an exposition of pieces by Charles Burnex, an exciting young French street artist. The link between all the artwork we display is that it has been selected for its beauty, functionality and modernity, along with its ability to integrate in the vital rhythm of the Ibizan life,
which is simple and sophisticated, wild and cultural.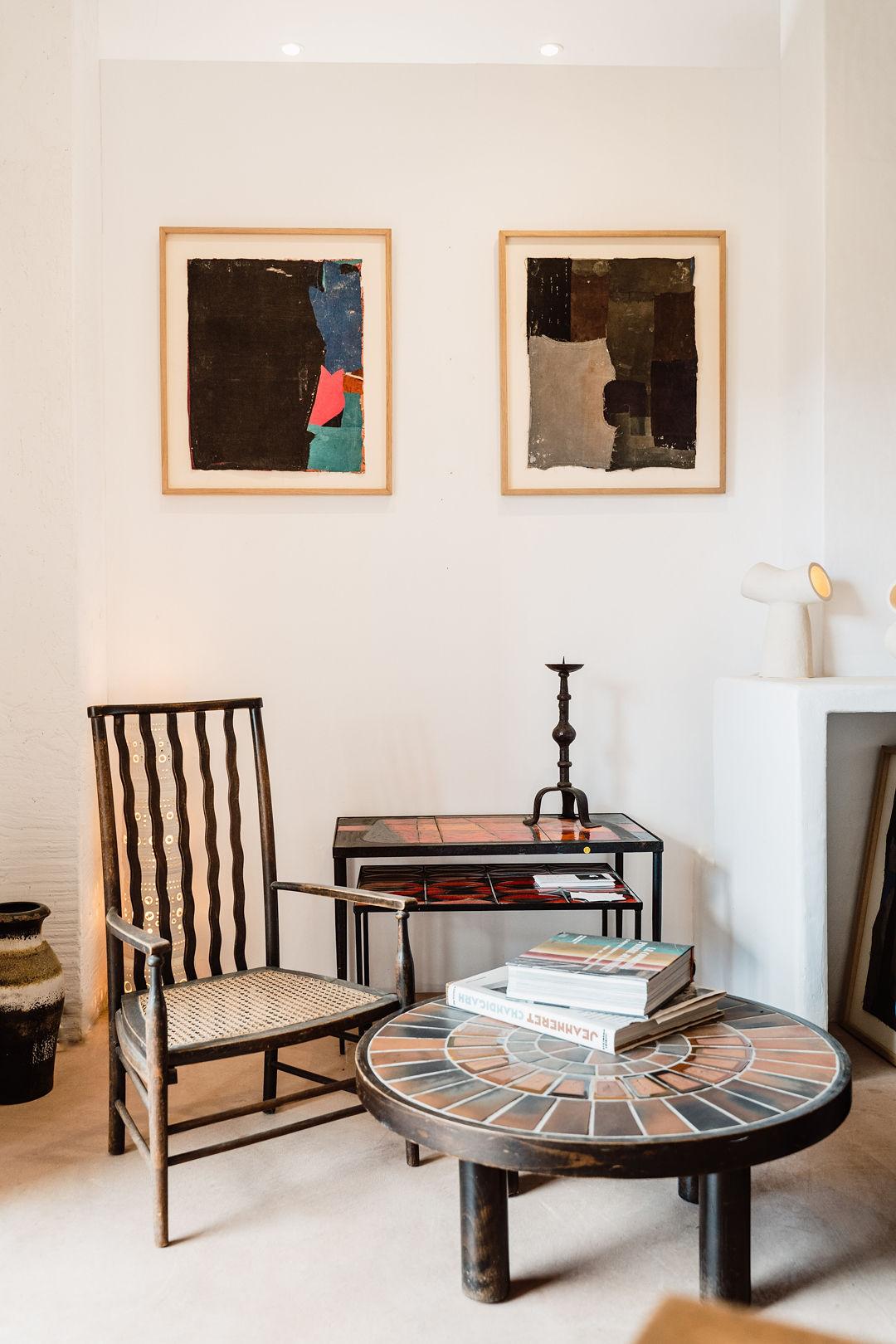 My own taste in design owes more to architecture than furniture and in particular
the architectural revolution that began in the thirties with Le Corbusier and later with the Bauhaus. It was built around the principle of social design. The chairs of Jean Prouvé for example – which are now cult collector's items that retail for 15 or 20,000 euros – were designed in an economical way so that everybody could enjoy a beautiful chair. It was about democratising the design process for all people, not just the wealthy. This movement in architecture was helped in a way by the Second World War because the architects and designers needed to rebuild Europe. And the architects and the designers were living with the artists and the poets and the intellectuals, especially here in Ibiza. Josep Lluís Sert, who was one of the most influential architects on Ibiza and designer of Can Pep Simó, which is now recognised as Site of Cultural Interest, worked in the studio of Le Corbusier. Ibiza was right at the heart of this intellectual and creative movement and it still is. We have artists working alongside gardeners and musicians and ceramicists. It's a very evolved international creative community that I think is unique in Europe. The only rule we have for Galería Tambien is that everything we show, we would be happy to have in our own home. Everything is chosen from the heart. Natalie and I both connect deeply with our intuition and we have faith in our visions. It's the only way.'